Holding to my promise that I would try to keep posts shorter this race report will come out in several installments. . .
This is the first part of . . .
Well, I'm not quite sure,
but more than one for sure
It was finally here, The Rockwell Relay. . . the event we have been talking about, planning, and training for, for the past 362 days!
Preparing the trailer for this event began over a two months ago when we went to
Frog Hollow
, but it wasn't until the week of the event that it truly began to take shape specifically for the Rockwell Relay.
At last it was Wednesday evening when the loading and organizing took place that everything began to feel so real. . . Our new favorite event was finally here!
We finally left our home approx 1 hour behind schedule on Thursday morning headed for Moab, UT where we begin our journey of riding our bikes 527 miles across the barren, desolate, dessert of Southern Utah.
Seriously, this is what the landscape consists of for 75% of the route


As we drove to Moab where the event begins, the topic of Rockwell dominated the conversation . . . we talked about our dreams, anticipation, and strategy, we discussed our game plan, how we wanted to improve on our performance as a team, personally and at exchanges, and what we had been doing in our training to make that happen


. . . we were full of high expectations for the outcome of this years race
One of the biggest debates we had was what time to start this crazy adventure. We had three options
6:00 AM

9:00 AM

12:00 Noon
When we registered we choose to go with the 6:00 AM time slot, but when looking at last years data, considering our improvements in performance and the penalty associated with getting to exchanges early we seriously reconsidered. . .
ultimately deciding on Wednesday, June 4, to switch to a 9:00 AM start time


Then on Thursday afternoon, we looked at the weather reports as we settled into our hotel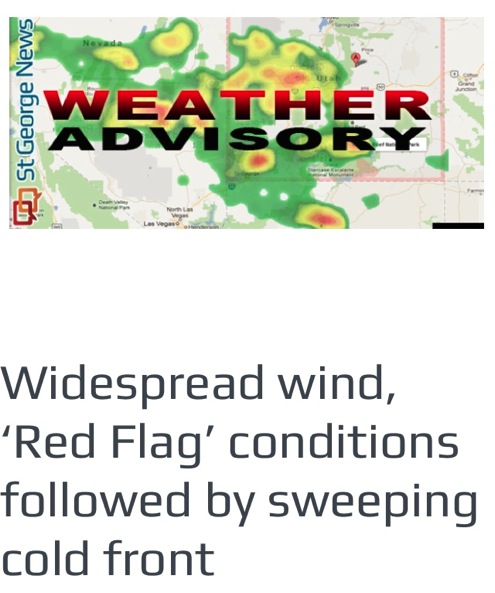 As a group of cyclists, this report is NOT a good thing, causing deep concern about what would present itself in the miles and miles of road ahead.
As we contemplated the potential effects of this news that followed the same report across the desert for Panguitch, Cedar City,
AND
St. George
we again reconsidered our options


and as a team determined that a 6:00 am start time was best and we changed our status as we picked up our packet at check in.
I was bummed! I was looking forward to waking up, taking my time, having a waffle for breakfast and taking a leisurely approach to beginning my weekend living in a car and riding a bicycle.
Oh, Yes, this was a difficult decision for me to accept and it affected my attitude as I began my first leg. I was bummed that we were not sticking to our original plan.
New for this year was the Rockwell Stamp. . . kind of a cool addition and having it made us truly feel part of the crowd as we sported around for the next two days.

UGH, I hate it when I forget to take off my glasses!


Thanks to Superman who met up with Fatty on the
6 hours in Frog Hollow
race, struck up a simple conversation and we ended up with a photo shoot.. . Cool Stuff!
Team Fatty
is a class act team and are top notch riders. . . they are a tough competitive team, COMPLETELY out of our league, but to say we associate with them is an awesome thing!
The second disappointment came as for two weeks I had made up my mind that we wanted Pizza for dinner, saving the leftovers for the ride in the following hours as we finished each leg. I LOVE pizza and it just sounded like it would hit that special yummy spot in my tummy. . . that little thing to look forward. . . it was going to be my reward, as I finished a hard ride.
But it became very apparent as we were wandering about at packet pick-up/check-in that Superman was not excited about driving ANYWHERE else that evening and the only pizza place I could find was several blocks away and none of us wanted to walk that far for pizza so I resigned my desire and want of pizza and was desperately trying to not let it affect my attitude.
As we wandered around and I decided to go ahead and get a free bratwurst from Team Fatty as my only option for food that night . . . then
Then, I spotted it!
a whole stack of

PIZZA BOXES

!!!
As you can see (in the yellow circle with the arrow pointing), even though it's VERY out of focus, the pizza boxes are right there in fatty's little tent where they were cooking up the brats!


my eyes became riveted on those precious little boxes full of assumingly delicious mouthwatering pizza. . . I almost asked if Fatty would SELL me a sliver of pizza instead of giving me a free brat! The only problem was I had already eaten my hot dog. . . dang
secondly, it would be just a little awkward to ask for a piece of pizza that wasn't being offered from well, basically, a total stranger . . . even though Fatty is in celebrity status for me . . . I just couldn't bring myself to ask for such things as pizza, and my brain was in overdrive trying to figure out how to do such a thing . . ..
I choose instead to ask where they got pizza from. . . to discover that the pizza was delivered right there to the park!
. . . this news made my whole day better



. . . I mean there was hope in the air-
and suddenly this day was looking more positive with each passing moment!!!
Superman observed the phone number was on the box, in big bold colorful letters. . .
Superman, my hero, dialed the number and a few minutes later we had a pizza on its way!!!
I LOVE Superman. . . he takes such good care of me!
And that is enough for today. . .
There will be more about our race in the next couple of days
.